Build A Custom Home That Exceeds Expectations Without Exceeding Your Budget.
Your Style. Your Budget. Your Home. When you move forward with an investment in your forever home, you deserve to work with a home builder you can trust to not only uphold your preferred design, but stick to your budget. Work with K&V Homes, and enjoy an efficient home building process that keeps your preferences for design, functionality for your family, and budget at the forefront from start to finish. Call us to get started, and adore your new home for years to come!
What to Expect with Your K&V Custom Home Build
One-Year Warranty From Time of Closing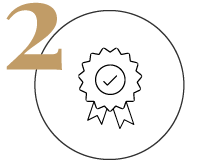 Interior Equipment (Appliances & Mechanical) Will Have Warranties of Their Own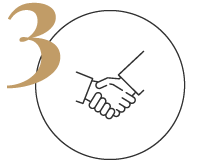 Access to Dean and Colin for any Concerns Before, During, and After the Building Process
A History of Craftsmanship
K&V Homes was established in January 1997 as a collaboration between two high school classmates, each having gone their own way to pursue further education and then reuniting to initiate a career in homebuilding. Dean graduated from the University of Northern Iowa with a degree in Finance and Colin graduated from Iowa State University with a degree in Civil Engineering. These degrees created a solid foundation for their next step as respected homebuilders in the Des Moines metropolitan area.
Prior to their homebuilding venture, both Dean and Colin worked as framers, constructing houses for other homebuilders. Today, Colin and Dean use their education, over 50 years of combined residential construction experience, and designations as Graduate Master Builders to build the highest quality custom homes.
Having won several awards, including those for past HomeShowExpo entries, demonstrates the quality, craftsmanship, and pride that are integral to each and every K&V custom home.
Dean and Colin address not only personal tastes in the projects they build but also the functionality. Attention to every detail allows K&V Homes to design and build homes that are truly unique. To obtain the best results, they encourage their homeowners to be involved throughout the process. Several walkthroughs are scheduled throughout the process to ensure that all details are being addressed and that the house is progressing to the homeowner's satisfaction. Building a new home can be overwhelming to some, but Colin and Dean strive to make the building process rewarding and enjoyable. Offering suggestions and advice, sharing examples of previously built homes and connecting the homeowner with their team of trades and vendors are just a few of the amenities of building with K&V Homes.
Reach Out to K&V Homes.
Start Your Dream Home Project Today.