Des Moines Custom Rural Home Building
Be Proactive with Rural Building Logistics and Costs
When building your dream home on a rural acreage, you want everything to go as smoothly as possible. Unfortunately, many custom home builders do not allocate for the extra costs associated with rural construction and therefore send you over budget. Contact K&V Homes and rest assured the building of your peaceful home in the country is expertly built with your budget in mind.
Building Your Rural Home Can Be Stress-Free
& On-Budget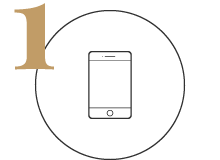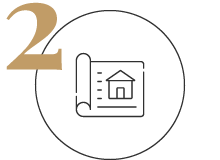 Develop a Plan for Your Home on Your Terms.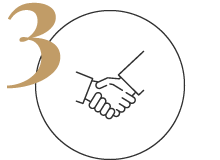 Enjoy a Personal Building Process.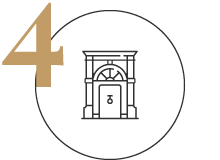 Adore Your Home for Years to Come.
What Extra Costs are Associated with Building
in a Rural Location?
If the lot has trees within your staked home location, then you (the homeowner), K&V, and a tree removal partner will meet to determine which trees need to be removed, and for how much.
A heavily wooded area in the location of the home would be approximately $6,000-$10,000.
A lightly wooded area in the location of the home would be a few thousand dollars.
Septic systems typically have three tiers of pricing, and the determination of the type of system is achieved after a soil analysis has been performed.
Conventional: $8,000
Peat: $14,000
Sand Filter: $20,000
Rural water service is laid out in a two-step pricing model:
If the rural water line has not been extended to your lot frontage, the Rural Water Association (RWA) will have to come out and provide an estimate to extend the line from its closest point of termination. From there, a meter pit will be installed on your property, which is similar to the stop box (round iron valve) that is typical with a city lot. The cost of the meter pit will be around $3,500. However, if the water line is on the opposite side of the road from your property, the RWA will have to bore under the road to connect to the water line and additional costs will be incurred. If the water line is on your side of the road, a standard connection will occur.

Once the meter pit has been installed, standard connection to the house is performed by a plumber. The first 40 feet are part of the proposal for the plumbing package associated with the house. Eight dollars per lineal foot (LF) of trench is a common number to use thereafter.
Due to the number of variables in rural electric installation such as overhead or buried electrical service along the road, and location of the electric service (opposite side or your side of the road), rural electric is priced on a case-by-case basis. The typical process looks like this:
The electric provider will come out to your property to provide a free estimate of what the cost will be. This cost can be anywhere from a few thousand dollars to over six thousand. This is why K&V encourages homeowners to obtain an estimate.

Once the power has been installed to your property, you will see a standard green box (transformer) or green obelisk (pedestal) similar to what you would see on a city lot. Again, the first 40 feet are included in the electrical proposal after which the additional cost is eight dollars per lineal foot, which would equate to the same cost as the rural water connection to your home.
Although gas service is rarely installed in a rural setting, it is always good to check if it is present at your lot.
If the gas service is present, the cost is also eight dollars per lineal foot to install to your home.

If gas service is not present, a propane tank will be needed. The homeowner should contact their rural co-op for tiered pricing of purchasing or leasing a tank, size of the tank, and rural association covenant rules.
In order to access your home, a culvert may need to be excavated and graded across a roadside ditch. The county will provide the sizing required for this, and our excavation contractor will provide the affiliated cost of grading and installation. After the culvert is installed, or if a culvert is not needed, the approximate cost for the lane is factored at 20 dollars per lineal foot. The LF pricing assumes a 12-foot lane width which includes the following:
Road liner fabric to allow water to pass through the rock driveway while preventing the rock from being compressed into the soil

Three-inch clean rock used during the construction process

One inch clean rock installed at the completion of the construction process

If paving of the driveway is preferred, a bid is obtained from the paving contractor, which has pricing for both concrete and asphalt options.
Soil condition is important to keep in mind when building a new home. Expansive soils are a condition in which the bearing capacity is inadequate to support your new home. When an engineer is hired to perform a soil analysis, the results will determine what remediation (additional work) will need to be performed to ensure that the soil has the ability to support the weight of your new home. Costs to remedy expansive soils can range from a few thousand dollars to upwards of $30,000. Having the soil tested prior to purchasing a lot can help determine if expansive soils are present, which will help with the budgeting process of your new home.
Do You Have Further Questions on Des Moines Area Rural Building?
Building With K&V Means a Built-In Value of Green Materials & Practices
You should feel good about building and living in your new home, all the way down to the way it was built. As a Certified Green Professional, you can rest assured that your home was made with the materials and processes to minimize environmental harm.
We were transferred from Mahomet, Illinois to Des Moines, Iowa in June of 2000 and we were coming to Iowa with two dogs, two horses, and one cat. That in itself created problems finding a place to rent or buy. We both wanted to build a new home out in the country so we went hunting for a reliable contractor that we could trust and Bonnie could work with. I travel out of the country 85% of the time and Bonnie was going to do all the work and make all the decisions throughout the construction process.
I don't know how many contractors Bonnie talked to, but it seemed a lot. She went to look at the work that each one of them had done and talked to their references concerning the quality of their work and also their reliability for fixing problems after the construction was complete. We both were very surprised at what we found out about contractors. Some were very good but very expensive and a great deal of them were in the profession just to make a quick dollar. Well as you can imagine, we were getting very frustrated and time was running out because we had only rented our house for five months and it wouldn't be easy to find another place to rent because of all the animals.
Well as it turned out the man upstairs was looking out for us. We went to the bank and talked to our loan officer and were telling her all about the difficulties we were running into and she looked at us and said, I know just the contractor for you! We said 'Let us talk to him.' The very next day we met Colin King and Dean Vogel in the conference room at the bank and we all hit it off the very first hour. We decided on the house plan within a week and we asked Colin how long it would take to build the house. He said four months! We couldn't believe our ears because that was all the time we had left in our rented house. Exactly four months to the day K&V, Inc. were ready for us to move into our new house. Not only did they do quality work, they were exactly on budget.
We have lived in our new house for seven months and we have had very minor things go wrong. As soon as we found something that needed to be fixed, all we did was give Colin a call and the very next day the problem was fixed! It didn't matter how busy he was with new projects; he always takes care of the old customers.
I work for a very large engineering company in Des Moines and we do construction work all over the world and I can tell you that K&V Homes rates on the top of the list of contractors. Bonnie and Colin never had one disagreement and all of us enjoyed working together.
Browse a Portfolio of K&V Homes