Des Moines Custom Home Building
Start Your Luxury Home Building Journey
With K&V Homes
Building a new home should be an enjoyable process. K&V Homes strives to make the process as straightforward as possible by keeping the lines of communication open at all times. We have always emphasized to homeowners that they should not be afraid to ask a question. We are happy to share everything we know about the homebuilding process.
Building Your Home Can Be Stress-Free & Fun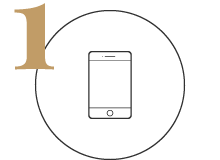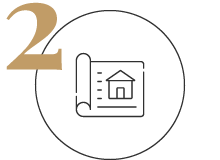 Develop a Plan for Your Home on Your Terms.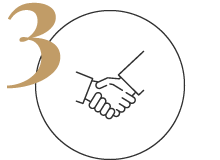 Enjoy a Personal Building Process.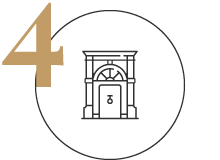 Adore Your Home for Years to Come.
Three Things to Have in Mind Before you Build a Home
Financing
Take out a Construction to Permanent loan with a trusted Lender. As you are working through the pre-approval process, be sure to keep in mind the amount per month you are comfortable paying for your new home.
A Lot to Build On
Consider which area of town you want to live in. Research specific school districts, distance from your workplace, taxes, and proximity to any recreational interests you may have.
House Plans
Whether looking for something more affordable or extravagant, be ready with a general idea of desired room sizes, exterior features, and floor plans. Once you have begun working with K&V, obtained financing, nailed down your ideal house plan, and found a lot, K&V will work with you and on your behalf to obtain bids for each item of your house—keeping your best interest, style, and budget in mind. Once bids have been obtained, K&V will present an initial estimate to you. After the price has been agreed upon by all parties, the paperwork will move forward and your construction can begin!
Are You Prepared to Build Your Des Moines Luxury Home?
Building With K&V Means a Built-In Value of Green Materials & Practices
You should feel good about building and living in your new home, all the way down to the way it was built. As a Certified Green Professional, you can rest assured that your home was made with the materials and processes to minimize environmental harm.
We selected K&V to build our first family home and were impressed and satisfied from day one. When we first met with Colin to figure out a house plan, he showed us so many options for what would work with our budget and taste. His knowledge and expertise helped us select and customize the rooms and features that would be best for us. Colin and his subcontractors were timely, courteous, and able to complete high-quality work in our home. The best part of the entire process was Colin's ability to communicate with us each step of the way. We never felt like we could ask a "dumb question." Our questions and suggestions were always taken seriously and professionally. If and when the time comes for us to build another home, there is no question, it'll be with K&V.
Browse a Portfolio of K&V Homes