Start Creating Your Dream Home.
Talk With Us Today!
K&V Homes
2105 SE 37th Street, Suite D
Grimes, Iowa 50111
Phone: (515) 252-9989
Rural Home Development Opportunities in Central Iowa
Are you dreaming of building your custom home on a rural acreage? K&V maintains a proactive approach regarding the logistics and cost of building on a rural lot. Visit our rural building page for more information, and contact us for inquiries on custom rural home building in the following Iowa counties:
1. Dallas
2. Polk
3. Madison
4. Warren
5. Story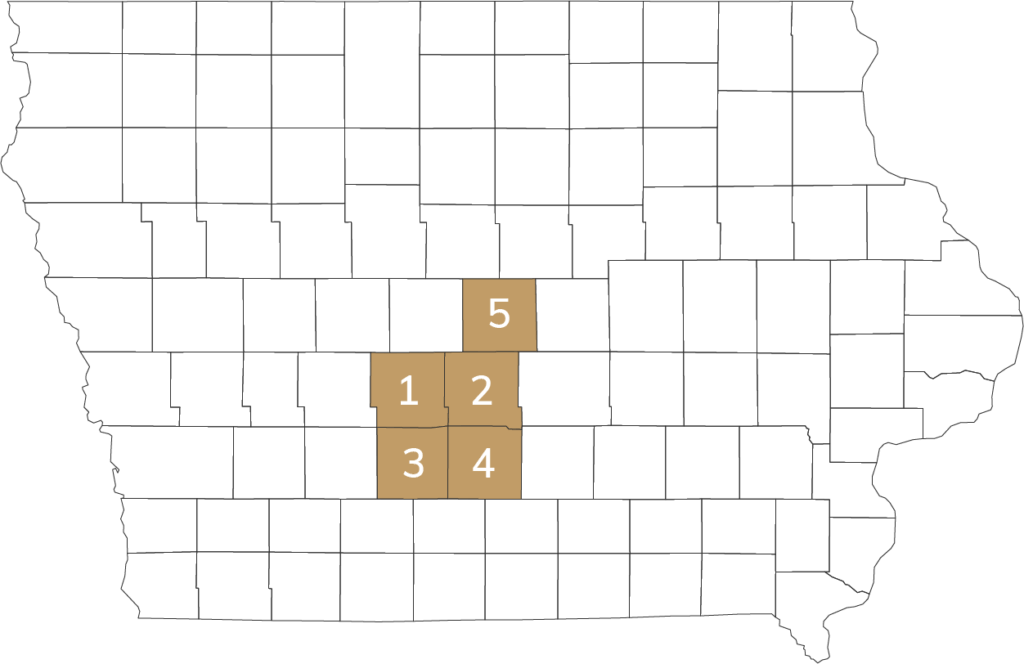 Open Urban Developments in the Des Moines Metro
Where Should I Build My Custom Home?
Des Moines is the perfect place to build a home, with rural, urban and suburban communities offering every homeowner their dream location. K&V Homes maintains relationships with developers and land owners around the Des Moines Metro in order to offer our clients the most options when looking for a lot. We have created a user friendly map, organized by city, to view available lots, community information and development requirements. This is not a comprehensive list, but should give you a starting point and direction when looking for a home site. Filter map by city and scroll through the available developments and lots. As always, if you have any questions regarding these or other developments, please reach out to Dean or Colin.  We would love to share any information we have!