Start Creating Your Dream Home.
Talk With Us Today!
K&V Homes
2105 SE 37th Street, Suite D
Grimes, Iowa 50111
Phone: (515) 252-9989
Rural Home Development Opportunities in Central Iowa
Are you dreaming of building your custom home on a rural acreage? K&V maintains a proactive approach regarding the logistics and cost of building on a rural lot. Visit our rural building page for more information, and contact us for inquiries on custom rural home building in the following Iowa counties:
1. Dallas
2. Polk
3. Madison
4. Warren
5. Story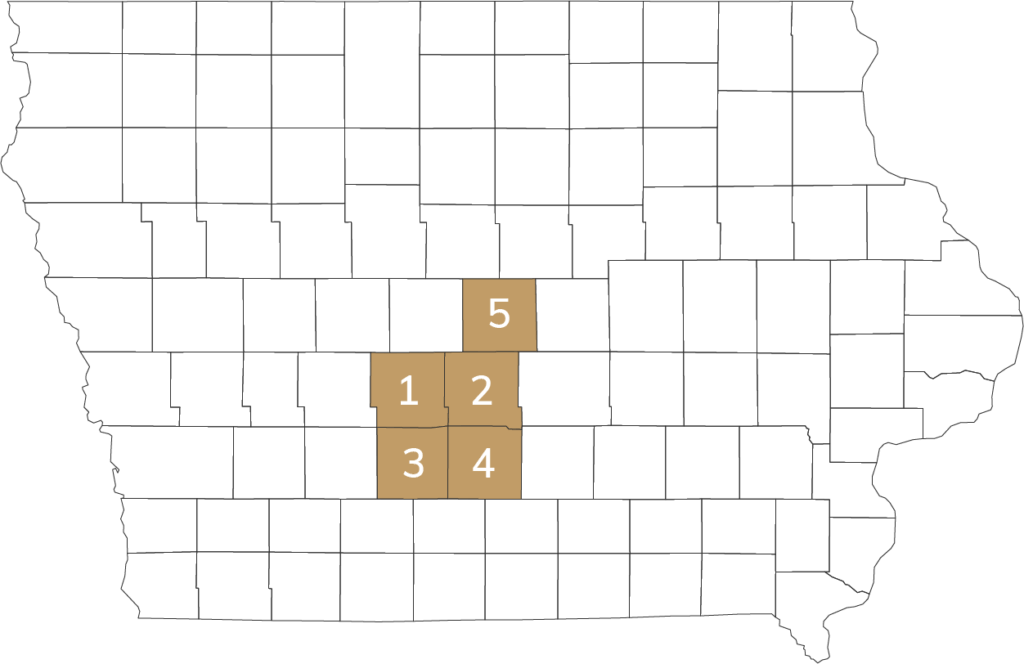 Open Urban Developments in the Des Moines Metro
Where Should I Build My Custom Home?
In creating your dream home, you deserve a company with services guaranteed to not only address the style of home you build, but who also pays attention to your budget and the needs of your family. Work with a team of builders at K&V that keep you at the forefront of your project, whether that be the building of an executive home in the suburbs, a custom rural home, or a large-scale remodel.