Get Organized: Closet Edition
Closets on point.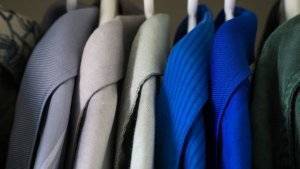 When I think of an organized closet, I envision a Real Housewives style monstrosity with clean white shelves, perfectly aligned shoes, a jewelry counter and row after row of velvet hangers displaying a rainbow of colored blouses and gowns.  When I look in my own closet, it reminds me of an Old Navy display rack on a Saturday evening before closing time.  How do they get so messy, so fast?
There has to be a solution to this constant battle we wage with ourselves.  Keeping your closet organized takes a little work, but with a few tips and strategies, it can become a source of organizing pride. 
Purge
It happens to all of us.  We accumulate more clothes than we will ever put to good use.  Styles change, clothes wear and we have things in our closets that we haven't worn in years.  If you're following the Marie Kondo method of decluttering, you should only keep items that 'spark joy' for you.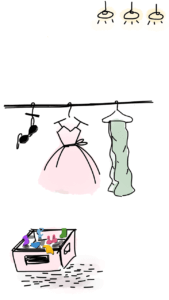 If you can't seem to pare down on your own, try inviting a friend or your spouse to help you decide which looks are your best and which ones have seen better days.  If you haven't worn it in more than a year, send it to the donation pile.  There are several worthy causes, like this one, that would be happy to take your gently worn items.
Hooks
Adding small hooks behind doors or out of view will help you to find a spot for items that can take up valuable shelf space.  Baseball hats, belts, robes, etc. are the perfect candidates.  Look to your local hardware store for basic pieces or match your design style with hooks from World Market, Target or Restoration Hardware.
Full Length Mirror
While it's the ideal spot to check your outfit, adding a full length mirror also gives your closet the illusion of being a bigger space.  In this scenario, bigger is better.  Even the illusion of more space will help your closet to feel less crowded and more roomy.  If you're lucky enough to have a window in your closet, the natural light will be a game changer and is always a 'yes' when given the option.
Out of Season Clothing
Living in Iowa means we get to enjoy all four seasons. From the sunny summer pool parties to the cozy winter sweaters, we have a huge swing in temperature to dress for.  It can be a challenge to store all of those items in a limited space, especially when you're not wearing them for more than half the year.  Invest in some clothing storage bags or totes and free up your shelf space during the off season.  The storage containers will keep your clothes dust free and can be stored under your bed, storage room or unfinished areas of your home.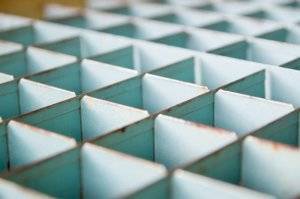 Drawer Organizers
This might be one of the easiest ways to finally organize that Bermuda Triangle known as your sock drawer.  Drawer Organizers!   There are oodles of options like this one and this one. They have thousands of 5 star reviews, won't break the bank and serve as a foolproof way to keep those drawers looking like you work part-time at Victoria's Secret.  Everything has it's own spot and when you put laundry away, you can do it with ease.
Des Moines Area Custom Builder
Do you dream of a dream closet?  Is your current master suite needing an upgrade? Reach out to K&V Homes if you want to talk about a closet that meets all of your needs.  Our vendors have created some of the most innovative storage and designs without sacrificing budget or space.  We'd love to hear your ideas!
Questions on Home Building or Remodeling?